About Us
Private & Confidential
Regulated Help
Trained Experts
100% Free to Setup
Hello
We are Money Advice
One of the UK's leading debt advisory centres, specialising in consumer debt solutions. Our main aim is to provide free, practical and ethical debt guidance to anyone experiencing financial problems.
We understand
We understand how worrying and stressful debt can be. So, you'll be pleased to know our advice is free and completely confidential with no obligation.
Our Goal
Our specialist team is committed to helping people and businesses regain control of their finances by providing a simple, high quality and friendly service at every opportunity.
Our Promise
Here at Money Advice, we promise to deliver non-judgemental, compassionate straight-talking advice to come up with the best solution for you, as we have done for 1000's of customers across the UK.
What to do next?
No matter how large or small your debt problem is, we can help you find the best solution to suit your circumstances, it just takes one phone call, so what are you waiting for? Just give one of our experts a call on 0333 242 2438 and we'll be happy to help.
Check if you qualify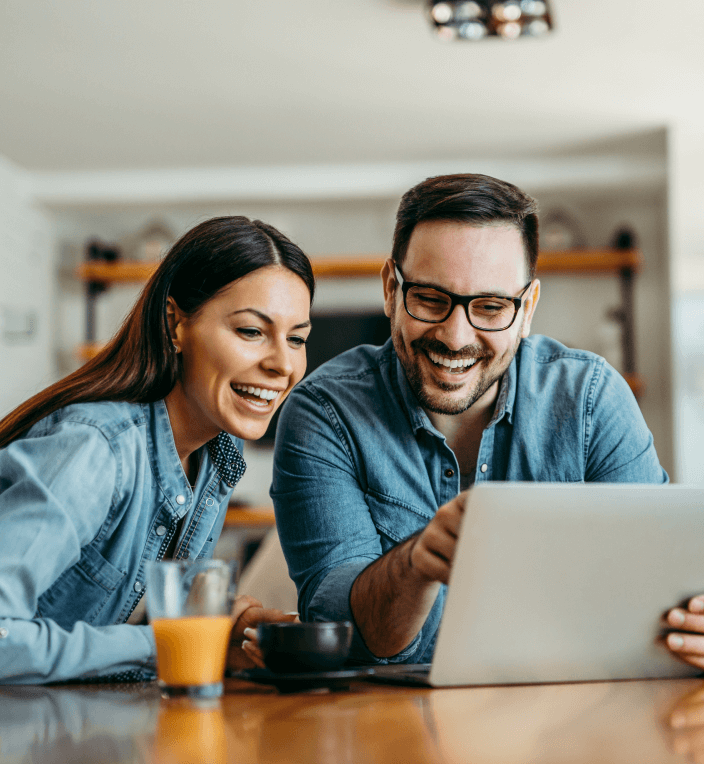 Where we can help?
We cover the United Kingdom
It doesn't matter where you are in the U.K; we want to help you on your journey towards being debt-free.
We will treat everything you say in confidence, never judge you or make you feel bad about your situation, and we want to help you get debt free!
Get debt help
Why choose us
What do we do?
Money Advice specialises in Individual Voluntary Arrangements (IVAs), which can help safeguard people in debt and protect their assets like a car or property.
Personal Finance is not a one-size-fits-all case, and we will work with you to find the best way to manage your debt. This means promoting sustainable financial wellbeing and making sure we always offer the best advice for your circumstances and lifestyle.
If you qualify for (IVA), we can help you reduce payments, freeze interest & charges, stop creditor demands, and give you a precise end date usually five years.
Our qualified, licensed Insolvency Practitioners (IPs) are supported by highly trained staff, dedicated to helping you through your IVA to ensure it runs smoothly. And that's our attitude to everything.
More about IVAs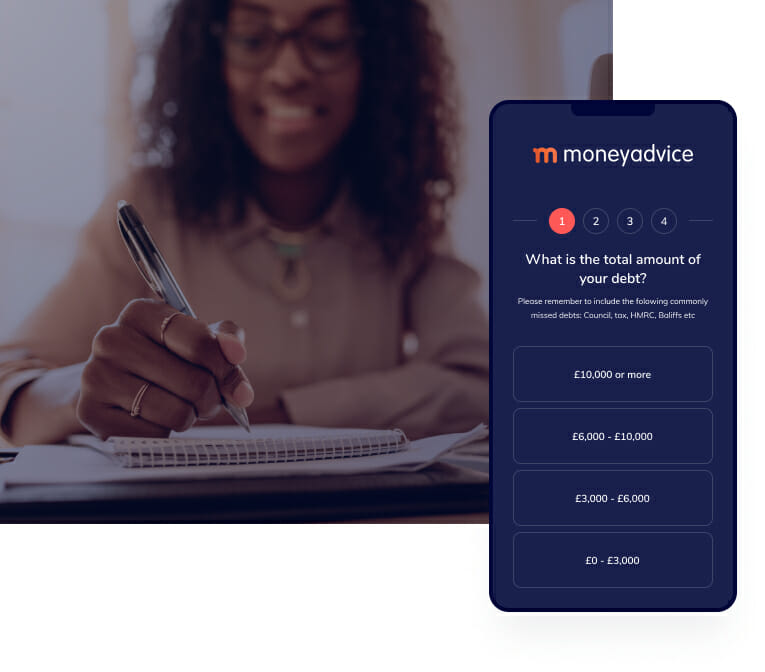 Money Advice UK - the debt advice & IVA specialists
Complete our online form to see what help is available or read more below:
Why are we different?
The advice we give is free, and there is no obligation to sign up for anything after your initial telephone consultation.
We think the world of money can be a complicated place, as decisions about overcoming financial difficulty are big ones, especially when there are lots of possible solutions out there. We understand this and that's why we like to keep things simple.
So ask as many questions as you like as often as you like. There's no pressure from us to make a quick decision, and we're here when you're ready to move forward.
We have our very own in-house insolvency professionals ready to set you on your path to a debt solution. This means we can quickly establish your eligibility and decide upon the most appropriate solution for you.
Read our success stories from real-life customers who had an experience worth shouting about. 9/10 customers would recommend us to friends or family.
What our customers say
'
Fantastic and friendly service

'

The options were very well explained to me. Clare made me feel that everything was well understood and was extremely friendly and polite during the call. She is very professional and would recommend her to anyone struggling with there finances.
'
Great, fantastic, easy to talk too.

'

Alex, was very helpful and happy to assist. She made me feel at ease and did a very good job. I recommended her to my partner as she made me feel comfortable and willing to help.
'
They have been very helpful and supportive

'

Everyone i spoke to was very kind and understanding about my situation. It filled me with confidence and the courage to sory out my financial situation. Priya was particularly helpful in explaning all my options clearly and gave me direction with what I needed to do.
'
Perfect, just perfect.

'

The service I have received from everyone I have spoken to has been the best I have ever known. Friendly, helpful, understanding and reassuring. I'm so glad I made the decision to contact them and finally have some peace ! Thank you.
What to expect?
Tell us your situation
Taking these first steps can be daunting, but you'll be treated with empathy and understanding. And you'll be given the opportunity to speak freely about the difficulties you face. You'll quickly see our commitment to helping you overcome them. We don't judge, and we want to help.
Assess your situation
We'll work with you to gain a complete picture of your circumstances, and this will help us provide genuine advice accompanied by real options. You reached out to us as you need a solution, and we're determined to deliver.
Explore your options
Our goal is to find the best Debt Solution for you. But 'Best' can mean different things to different people. Do you want to be debt-free as soon as possible? Or is a Good Credit Rating your priority? We'll tailor our advice to you and work hard to find the solution that fits.
Choose your debt solution
We only use providers with very high acceptance rates. We also provide you with a dedicated advisor who will manage your case throughout. So ask as many questions as you like as often as you like. There's no pressure from us to make a quick decision, and we're here when you're ready to move forward.
We help over 5,000 people every year
At Money Advice, we understand the impact that debt has on those affected by it and that the distress goes much further than those whose names the debts are written in. Therefore, we know how crucial it is to offer the best advice we can when addressing your debts, to ensure the most positive solution for you, relieving stress and allowing you to breathe again. With a decade of experience, you can be assured that our advice is both practical and reputable.
*To find out more about managing your money and getting free advice, visit Money Helper, independent service set up to help people manage their money.
Want to know how you can clear your debt?