IVA help & advice All there is to know
Apply for an IVA to stop your creditors taking action against you and write off unaffordable debt.
Find out if an IVA is the right solution
Online IVA Application takes 30 seconds
Write off unaffordable debt
Let us handle your creditors
Lower your debt repayments
Stop interest & charges soaring
Apply for IVA advice if...
£5,000 or more in debt
Struggling to keep up with payments
An Individual Voluntary Arrangements (IVA) may hold the key to your debt-free future & could write off up to 85%* of debts.
IVA's are available in England, Wales and Northern Ireland.
Money Advice is here to help, so start using our 30-second online form to see if you qualify today.
Check if you qualify
DEBT FORGIVENESS
Your creditors are legally obliged to write off any outstanding balances upon completing your IVA, usually within five years.
REALISTIC PAYMENTS
The amount you pay towards your IVA is based entirely on what you can afford each month after essential costs.
PROTECTS YOUR ASSETS
An IVA legally protects your assets, such as your home, because it stops your creditors from taking recovery action against you.
Take a look at our online IVA Calculator tool for an idea of how much debt you can write off with an Individual Voluntary Arrangement.
A typical example of an IVA
*Example IVA figures are based on average Money Advice client 2021.
Affordable payment
Debt reduced by £10,480
We manage your creditors
Debt-free in 60 months
| | |
| --- | --- |
| Loan | £7,000 |
| Overdraft | £1,220 |
| Credit Card(s) | £1,000 |
| Store Card(s) | £9,000 |
| Total Owed | £18,220 |
Your monthly payments:
£567
Before an IVA
MONTHLY SAVING £438
£129
After an IVA
DEBT REDUCED BY 57%
What debts can be included in an IVA?
Some examples you can include in an IVA:
Credit / Store Cards
Council / Utility Bills
Unsecured Loans
HMRC Debt
Vehicle and Property Shortfalls
Overdrafts
Some examples you can't include in an IVA:
Secured Debts & Loans
Mortgage or Rent Arrears
CSA arrears
Unpaid VAT bills
If you are unsure whether a debt can be included, please call our helpline on 0333 242 2438, and a member of our team will be happy to assist you.
Learn more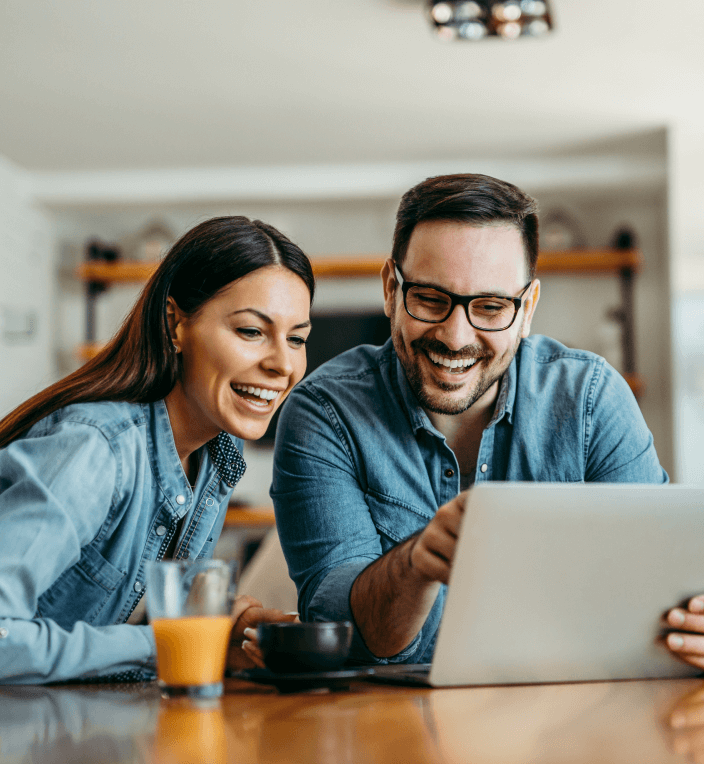 Get debt free
Our IVA specialist & debt advice team will help you
get debt free in 3 easy steps.
Step 1
Complete our online form
Completely Private & Confidential
Our quick and easy assessment will let you know what options you qualify for in 30 seconds.
Step 2
Talk to the experts
Regulated Advice Process
If you are worrying about managing your debt, give us a call today or request a callback.
We understand debt and know it can be difficult, but our trained specialists are here to help without judgement.
Step 3
Take action today
No Obligation Service
Being in debt can be daunting, but putting together an action plan will feel like a burden has been lifted.
IVA Debt Help FAQ
An IVA is a formal arrangement between the customer and creditors (which is legally binding) to pay all or part of their debts. The solution is set up professionally by an authorised Insolvency Practitioner. They generally last five years which time the customer would be expected to pay everything they can afford outside of agreed 'reasonable' living costs.
An IVA involves you paying back part of your debts over a set period of time – this is a legally binding contract.
Bankruptcy is a court order. It ends your liability for debts but can mean that your assets are sold in order to pay the creditors back.
An IVA will take around 3 to 6 weeks to set up, depending on how quickly you can gather the supporting information required to present to your creditors.
Just because you might not qualify for an IVA does not mean that you won't qualify for another scheme. There are other arrangements to pay your debts back, and one of our Financial Advisors are happy to help you find the right arrangement suited to you.
No, you can enter into an IVA if you're unemployed, self-employed, part-time, full time, retired or in receipt of benefits. As long as you have a disposable income above £80 per month after you've covered your essential living costs such as household bills, food, car etc.
You can enter into an IVA if you're a homeowner, tenant or living with your family/friends.
No, since an IVA is a legally binding contract, you cannot just change your mind as you have agreed to the terms with your creditors.
Typically, IVA's last for 5 years. If you're a homeowner you may be asked to pay the IVA for a further 12 months.
Fees are payable if continuing services are provided. Your payment into the IVA is based on your individual circumstances. One of our Financial Advisors will help you determine an appropriate amount per month based on the information you provide about your income and debts. You can find out further information on our fees here. 
If you do not keep up your monthly payments, you could be declared bankrupt by the Insolvency Practitioner and your creditors.
Where we can help?
We cover the United Kingdom
It doesn't matter where you are in the UK, we want to help you on your journey towards being debt-free.
Get debt help
A brief introduction to Individual Voluntary Arrangement (IVA)
This is a formal arrangement between the customer and creditors (which is legally binding) to pay all or part of the debts they have. The arrangements are set up professionally by an authorised Insolvency Practitioner like ourselves.
They generally last 5 years which time the customer will be expected to pay everything they can afford outside of agreed 'reasonable' living costs. We do not administer any other debt solution products.
IVA opportunities can only be offered following an initial fact-finding process. If an individual meets the required criteria for an Individual Voluntary Arrangement, advice can then be provided, therefore, all our advice is given in reasonable contemplation of an insolvency appointment.
A debt write off amount of between 25% and 75% is realistic, however, the debt write off amount for each customer differs depending upon their personal financial circumstances and is subject to the approval by their creditors.
IVA advantages & disadvantages
As with any insolvency process the are advantages and disadvantages. Below are the some of the advantages to be considered when deciding if an IVA is right for you:
No upfront fees are charged for setting up the IVA.
If your IVA is approved, creditors who vote against your proposal or who do not vote at all are still bound by it.
Creditors whose lending is unsecured can't take any further action against you once the IVA is approved.
Once the IVA is approved, interest and charges are frozen by law provided you keep up your payments.
Your insolvency practitioner will help you prepare your proposal, including agreeing the level of your household and personal spending based on guidelines acceptable to creditors.
You make only a single payment each month. Your insolvency practitioner is responsible for administering and distributing your payments.
If your circumstances change for the worse, Money Advice can in certain circumstances authorise a payment break or go back to creditors and ask them to vary the terms of the arrangement.
You will never be forced to sell your home in an IVA.
On successful completion of the IVA, the balance of what you owe your unsecured creditors included within the IVA is written off.
As with any insolvency process there are consequences of entering into an IVA, which must be considered. These include:
During the term of the IVA there are restrictions placed on your expenditure.
Not all debts can be included in an IVA, for example student loans, child support and maintenance, magistrate court fines and social fund loans are excluded from an IVA, but an allowance can be given to enable you to continue repaying these.
Creditors may not approve your IVA.
If you are a homeowner you may be required to release equity in the final year of the IVA through remortgaging. If you are unable to remortgage then your arrangement could be extended for up to 12 months in lieu of the equity available in your property.
If you become entitled to any windfalls or inheritance over and above £500 during the term of the IVA these funds are to be introduced into the arrangement.
If you fail to make the payments due under the terms of your IVA, then your arrangement could fail. If your circumstances change, the IP can ask creditors to agree an amended offer, however if creditors refuse to accept amended terms, the IVA may fail. You may then still owe your creditors the amount that you owed at the outset of the IVA. If your IVA fails, the it could lead to you being made bankrupt. IVA's are recorded on the Insolvency Register, which is a public register.
An IVA remains on your credit file for 6 years after it is accepted which may have a negative effect on your credit score.
Money Advice UK help over over 5,000 people every year
Our team of experts help thousands of families every year across the UK get their finances back on track.
*To find out more about managing your money and getting free advice, visit Money Helper, independent service set up to help people manage their money.
Want to know how you can clear your debt?