What is an IVA?
What is an IVA?
IVA stands for Individual Voluntary Arrangement and is a legal agreement between you and your creditors, where you agree to pay off a portion of your debts whilst the rest will be written off.
An IVA allows you to consolidate all of your eligible debts into one monthly payment, so keeping on top of things is much simpler. The process must be handled by a licensed Insolvency Practitioner and they deal with creditors on your behalf, so you don't have to. During the plan, your creditors must freeze all interest and charges.
The amount you pay will be calculated beforehand, so both you and your creditors can choose whether to agree to it.
Take a look at our online IVA Calculator tool to get an idea of how much debt you may be able to write off with an Individual Voluntary Arrangement.
Your personal circumstances will be considered (income/outgoings), and so will your total debt level. The proposal will then include the total amount to be paid, the total amount to be written off, and the end date for your IVA.
A typical IVA lasts around 5 years, after which you will be debt-free.
What debts can be included in an IVA?
Not every type of debt can be consolidated into an IVA, so it's essential to know precisely which ones may be covered and which of your debts you will have to continue paying towards separately.
Credit Cards
Payday Loans
Overdrafts
Arrears on utility bills, e.g. Gas / Water / Electric bills
Council Tax arrears
Benefit Overpayments
Tax Credit
National Insurance
Personal Debts, e.g. money owed to family and friends
HMRC debt
What debts can't be included in an IVA?
You cannot include your 'secured' debts in an IVA, and you should keep up regular payments towards these so that you do not accrue further debts.
A few examples of debts that an IVA can not cover are:
Mortgages
Student Loans
TV License Arrears
Court Fines
Child Maintenance
Unpaid VAT bills
Advantages and Disadvantages of an IVA
Not every debt solution is suitable for everyone, so we've listed below some aspects that make an IVA a great option, as well as some other important things to consider.
Advantages
An IVA can write off a large sum of your debt
You only pay back what you can afford
The agreement is legally binding, so your creditors have to stick to it and extra charges and interests remain frozen
Your creditors are not allowed to contact you directly for the duration of the plan – your Insolvency Practitioner deals with them on your behalf
You will be given a clear end date for the IVA
IVA will not cause you to lose your home as long as you keep up with your regular mortgage payments
Disadvantages
If you receive a lump sum of money during your IVA, your creditors may require you to pay this towards your debts
You may be asked to release equity from your home – if this isn't possible, then your plan may be extended by 12 months
Your credit rating will be affected for the duration of the plan and one year following its completion
Your name will be visible on the Insolvency Register, which is publicly accessible.
If your IVA fails for any reason (e.g. you do not maintain the agreed monthly payments), your creditors will be able to resume collections activities
You will be expected to live within an agreed budget for living expenses during your IVA
You will be expected not to obtain additional credit of more than £500 without the approval of your IVA Supervisor
What will I have to pay?
The monthly payment that you will make will be based on your disposable income (what's left each month after your usual living costs) and will always remain affordable, even if things change.
This payment covers your debts, as well any fees related to the IVA, so there will be no additional or hidden charges. Any fees will all be explained to you thoroughly before anything is signed, and they include:
A nominee's fee
Supervisor's fees
Costs/expenses
For a further breakdown of what these include, then read more about IVA Costs and Fees.
IVA vs. other solutions
Many aspects make an IVA an excellent option for you to deal with your financial difficulties.
Here's a quick comparison with a few other options you may come across when looking for debt help.
Bankruptcy or IVA
While both of these options may see you writing off large portions of your debt, there are key differences between going bankrupt and going insolvent (IVA).
Here are a few examples:
Bankruptcy may see you selling your assets, including your home, to cover your outstanding debt. With an IVA, you will never be forced to sell your home.
Bankruptcy is a court order, whilst an IVA is an ongoing agreement between you and your creditors.
Here's some further information if you are choosing between an IVA or Bankruptcy
Debt Management Plan (DMP) or IVA
Both of these options do allow you to consolidate your eligible debts into one payment; however, some key differences are worth noting:
A DMP is an informal agreement, whereas an IVA is legally binding.
On a DMP, your creditors may still try to contact you about your debts, whereas on an IVA, creditors can not contact you directly – your Insolvency Practitioner handles any communication.
An IVA will be suitable for at least £6000 or more in debt, but a DMP may help those with lower debts of £2000+.
Different types of IVA
There is not just one type of IVA – there are different options available depending on your circumstances. We've listed a couple of alternatives below so you can understand what's available:
Self-employed
You can still enter an IVA if you are self-employed. You will still make monthly payments based on your affordability, but it works slightly differently:
Business Credit
You may require credit to keep your business going whilst on the IVA. This can be negotiated within your initial proposal with your creditors and will be agreed on before the IVA commences. Creditors aren't likely to reject without reasonable cause, but you must keep up repayments for business credit in good time to avoid further financial issues.
Varying Income
A self-employed IVA considers that businesses may have seasonal/varying income, so you are allowed some flexibility with this. You must provide accurate statements regarding your income and expenditure so that your IVA payments may be adjusted accordingly. You must provide this information to your Insolvency Practitioner regularly so that you only pay what you can afford and avoid any issues with creditors.
Trade
An IVA can be negotiated without including debts owed to specific traders if your business is to continue trading with them throughout the IVA. This will be negotiated during the initial proposal period and is designed to allow you to continue making separate payments to those traders so as not to compromise your business.
Joint IVAs
If you have any joint debts, these may be included in an IVA. It's important to note that if one person enters an IVA, but the other doesn't, it will still impact both credit files.
Instead, if there is an eligible amount of debt between two people, both can set up individual IVAs and include any joint debts. This is subject to creditors agreeing to the merging of debts and terms of the IVAs themselves, but if approved, then both IVAs can be covered by only one monthly payment.
Is an IVA right for me?
With any debt solution, it's essential to make sure you're making a well-informed decision about what's right for you.
You must also be able to commit to paying each month's payment on time and be transparent and honest with your Insolvency Practitioner about any changes in your circumstances to avoid risking your IVA being voided.
No solution will be able to clear your debts overnight – if you stick with the IVA, you are likely to be debt-free in 6 years and back on your way to building your credit and moving on financially.
Get debt free
Our IVA specialist & debt advice team will help you
get debt free in 3 easy steps.
Step 1
Complete our online form
Completely Private & Confidential
Our quick and easy assessment will let you know what options you qualify for in 30 seconds.
Step 2
Talk to the experts
Regulated Advice Process
If you are worrying about managing your debt, give us a call today or request a callback.
We understand debt and know it can be difficult, but our trained specialists are here to help without judgement.
Step 3
Take action today
No Obligation Service
Being in debt can be daunting, but putting together an action plan will feel like a burden has been lifted.
Specialist IVA advice you can trust
We pride ourselves on customer satisfaction. With independent feedback based on hundreds of reviews, we were recently awarded the Feefo Gold Trusted Service Award.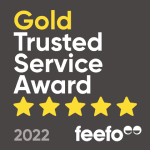 Verified Customer Reviews
Extremely helpful
I was really worried about finances and Priya made my experience really easy and helpful. I am now proceeding on the basis of what we discussed. This has meant I can now sleep at night knowing km on the road to being debt free.
Fantastic service, huge weight lifted from my shoulders
Fantastic service, a huge relief after speaking to Money Advice. Really wish I'd have gone to them sooner. I'd highly recommend anyone in a similar situation to contact these guys.
Gave sound advice in a clear and understanding way
Very patient and friendly service. I spoke to Priya who helped me understand my options at a very stressful time and directed me to the help I needed.

You'll make one reduced payment each month – it'll be affordable for you and take into account your essential expenditure, such as your rent or mortgage.
Freeze interest & charges
If your IVA is approved, lenders will freeze interest and charges and stop chasing you.
Your debts will be written off on completion
Once you've completed your IVA, any outstanding balance on your unsecured debts included in the IVA will be written off. Any unsecured debts not included will remain outstanding.
You'll be able to keep your home; however, you may need to release equity to repay your debts. If you cannot re-mortgage, you may need to make extra contributions for 12 months. Re-mortgaging could result in a higher interest rate.
You could be required to reduce spending on non-essential items. If the IVA fails, you could be at risk of bankruptcy.
Your IVA will appear on your credit rating for six years from the date it's registered, and details will be included in the publicly available Insolvency Register.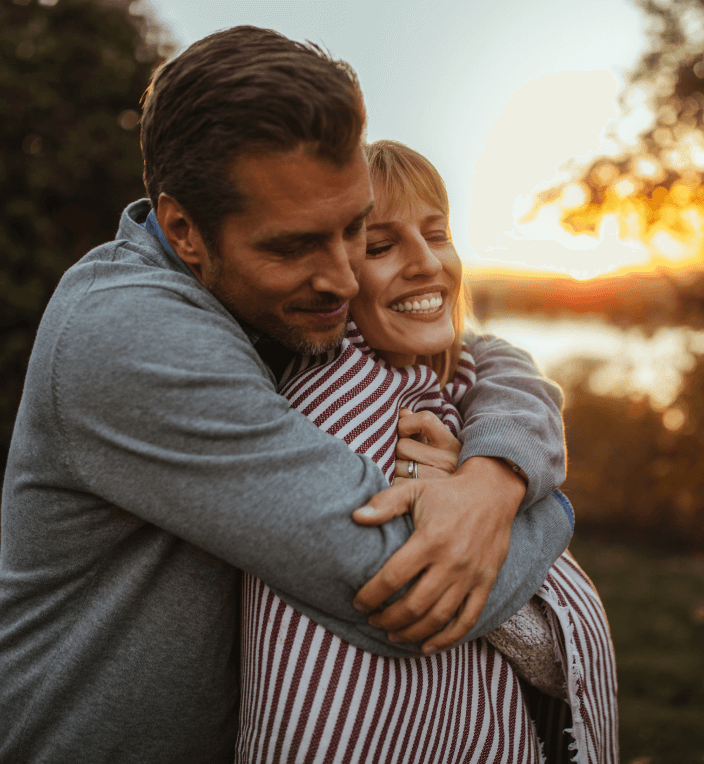 Money Advice UK help over over 5,000 people every year
Our team of experts help thousands of families every year across the UK get their finances back on track.
Lastest from the blog
Blog
*To find out more about managing your money and getting free advice, visit Money Helper, independent service set up to help people manage their money.
Want to know how you can clear your debt?