Find a solution become debt free
You don't need debt stress, you need support. That's where we come in.
Get support and guidance
Find the right solution for you
Write off unaffordable debt
Let us handle your creditors
Lower your debt repayments
Stop interest & charges soaring
100% Free to Setup
Money Advice UK - Debt Help & IVA Specialists
Check online to see what help is available or read more about potential UK debt solutions Money Advice offer free guidance on:
Get debt free
We're committed to helping you get debt-free
Start with 3 easy steps
Step 1
Complete our online form
Private & Confidential
Our form is user-friendly and takes 30 seconds to complete.
We understand debt and know it can be difficult, but our trained specialists are here to help without judgement.
Step 2
Talk to the experts
Regulated Guidance
If you are worried about managing your debt, give us a call today, or you can request a callback for a time when you are free to speak.
Step 3
Take action today
No Obligation Service
We know that debt is daunting, but after speaking with us we can put together a personal action plan to put your mind at ease.
We'll inform you of all the debt solutions you qualify for and answer any questions you may have along the way.
Debt help you can trust
We pride ourselves on customer satisfaction. With independent Feedback based on thousands of reviews, we were recently awarded the Feefo Gold Trusted Service Award.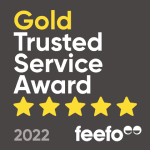 Don't just take our word for it
All information was clear and easy to digest
Really helpful, friendly and information phone calls. All done very professionally. I would recommend this service to anyone seeking it
Can't fault them
These guys are absolutely amazing! I was hesitant about making the phone call, and everyone I dealt with made the process so easy and stress free! I'd highly recommend to anyone!
Helpful caring professional
Priya was very understanding, non judgmental and very helpful during our initial conversation. She really did 'care' and went above and beyond for the best solution for me.
Money Advice Top Tips
It's very important to get free debt guidance as soon as you can if you've fallen behind on priority bills, or are facing any debt emergency, including:
court summons
having your utility bills cut off
having your home, car or goods repossessed
being contacted by bailiffs
You can contact any of our advisors by calling 0333 242 2438
Monday – Friday 8am-8pm
Saturday 9am-5pm
Budgeting is a great way to get in control and on top of your debts. By following our budgeting tips, you should be able to work out your total income and outgoings and clearly visualise what money you have left each month to pay to your creditors.
We suggest making a list of your creditors, along with money owed and due dates. Making note of this information is an invaluable way of relieving the likelihood of forgetting payment dates and helps you keep on top of things.
If you're not sure what debts you have outstanding don't worry, just give us a call and can offer a free soft credit check facility.
Cut back unnecessary spending by ending any subscriptions that you don't need. Give your phone, water, electricity gas and internet providers a call to see if you are on the most cost-effective plan for you.
There are many free comparison websites online, which may be useful to find out the cheapest options for you, from car insurance to your weekly food shop.
There may be benefits that you unknowingly qualify for or similar help from the government or local council. Ensure that you're receiving as much money as you're entitled to. Consider whether you have any spare time to fit in some overtime or even a second job.
Check out our debt solutions page and read about what we have to offer you. We show you the advantages/disadvantages of the individual solutions for you to be able to make an educated decision as to which route is best to take.
There are a number of unique options, make sure that you take the time to read about and understand what each one would mean for you. If necessary, discuss with family or your partner to see which is best for your situation.
Furthermore, you can contact or request a free call back from one of our experienced advisors who will help you find the right solution for you and help you with any queries or uncertainties that you may have.
Facing debt is the only way that they will go away. A simple ring to us can get the ball rolling with clearing your debts, as we can advise you on your individual circumstance and ultimately, get you on your way to being debt-free on a solution tailored to you.
Not only will being active about your debts help you clear them quicker, but also will relieve enormous stress from you and those around you who may be affected.
Money Advice FAQs
Here at Money Advice, we are a team of debt experts offering guidance for you to find a solution to your debt worries.
Whilst we can guide you through a variety of debt solutions, we are also IVA specialists, meaning that we can help put together your IVA application and have in-house Insolvency Practitioners who are able to oversee the process should you wish to pursue this solution.
Our reputation shows that we're a great choice when it comes to taking your first steps towards getting debt free, as thousands of our past customers across the UK have demonstrated over at our review pages.
We make our process as easy as possible to give you the best possible experience, making it a no-stress journey to becoming debt free.
Our service is non-obligatory, so there is no expectation for you to pursue any debt solution that we may discuss.
Our team of debt specialists takes the time to listen and understand your circumstances – there's a wide range of debt solutions we can discuss.
We know debt, and our experienced advisors will only put forward a particular solution if it's affordable and appropriate for your needs.
All the guidance and support that we offer is completely free whilst we determine what possible solutions might be available to you – we do not charge any upfront fees.
If you opt for a debt solution such as an IVA or Debt Management Plans, there will be fees involved to cover the costs of running, but these will typically be included in any monthly payments that you make.
Other solutions such as Bankruptcy or Debt Relief Orders involve a set fee to get things set up.
Reaching out for help with your debts is one of the hardest steps you can take in the process of getting debt free – we know this.
It's never easy, but one of the most frequent pieces of feedback we hear from customers is that they felt like a weight has been lifted once they spoke with one of our advisors. Our team has a wealth of knowledge and understanding in order to put your mind at ease.
Once you've completed our free online form or spoken with one of our debt advisors, we will have a better idea of what's going on for you. Then, we can discuss all the options you qualify for.
The main debt solutions include:
Debt management plans (DMP)
Individual Voluntary Arrangements (IVA)
Bankruptcy
Debt Relief Orders (DRO)
If you live in Scotland you may also qualify for other options such as a:
Protected Trust Deed
Debt Payment Plan via the Debt Arrangement Scheme (DAS)
This is one of the questions we get asked the most, so we have lots of information on how an IVA works and what to expect.
Essentially, IVAs are a scheme that was introduced by the UK Government in 1986, to help consumers get on top of their finances and reduce debts. IVAs involve you only paying what you can afford monthly towards your debts, whilst your creditors agree to write off a portion as well. This is a solution that lasts 5 years, but provides a solution for many consumers who would prefer an alternative to things like Bankruptcy or Debt Management Plans.
Money Advice UK help over over 5,000 people every year
Our team of experts help thousands of families every year across the UK get their finances back on track.
Lastest from the blog
Blog
*To find out more about managing your money and getting free advice, visit Money Helper, an independent service set up to help people manage their money.
Want to know how you can clear your debt?