Debt Relief Order Help & advice
If you're struggling to make repayments and you qualify for a DRO, your creditors could freeze your debts and agree to write them off after one year.
Private & Confidential
Regulated Help
Trained Experts
£90 to setup
What's a Debt Relief Order?
A Debt Relief Order (DRO) is a form of Bankruptcy. It is a scheme where your debts are frozen for 12 months so your creditors can not demand money from you or or add interest. At the end of the 12 months, if your circumstances have not improved, then the debt gets written off. It is a form of insolvency and your name will be recorded on the insolvency register.
A DRO is designed for those with very low income who have no more than £75 left over per month after the usual expenses, and are therefore unable to make repayments towards their debts. It is a scheme for non-homeowners, and people with very few assets so their belongings can not be sold in order to repay creditors. You must have no more than £2,000 worth of these assets – car, jewellery etc. – in order to qualify for a DRO.
What Debts Can Be Included In a Debt Relief Order?
Most debt can be included in a DRO. Some main debts that are included are:
Credit card debt
Hire Purchase arrears
Council Tax arrears
Arrears on utility bills eg. Gas / Water / Electricity
Benefit Overpayments
Overdrafts
Payday loans
What Debts Can't Be Included in a Debt Relief Order?
Most debts are included, however, there are certain circumstances where your debts are not covered and you will have to keep up payments towards. These include:
Any debts that have been accrued under
fraudulent circumstances
Court Fines
Student Loans
Child Maintenance
Advantages and Disadvantages of a Debt Relief Order
There are many factors to consider before applying for a DRO. Below we've listed some advantages and disadvantages:
Advantages
If your circumstances don't change, you can write off most of your debt and you can be debt free after 12 months.
Your creditors freeze interest and charges and can not chase you for repayments for 12 months.
It is designed for those with few assets and no home, so you aren't likely to be made to give your possessions up.
Most debts are covered by a DRO.
It is a formal agreement, so once approved your creditors have to stick with it and you are protected.
Disadvantages
A DRO will have a negative impact on your credit rating and will remain on your credit file for 6 years.
If your circumstances do change within the 12 month period, then your DRO may be revoked and you'll have to look at new solutions to repay your debts. Your creditors may also resume interest and begin chasing you again
You can't apply if you've had a DRO or other form of insolvency within the last 6 years.
Your assets will be assessed and if the total is worth more than £2,000, you will not qualify.
What Will I Have To Pay?
When you apply for a DRO, there is a £90 one-off fee and your case can not be processed until this is paid in full.
If your application is approved, you don't have to make payments towards your eligible debts throughout the duration of the DRO, which lasts 12 months. At the end of the DRO, your debts may be written off and so you will not have to make any further repayments.
If your situation has improved at the end of the DRO, then this may be revoked and you will have to look into alternative ways of paying off the debts. This means the creditors may start contacting you and interest will begin to grow again.
You will have to also make sure that you keep up payments to any other debts that are not included in the DRO, such as child support, so as not to encounter further financial problems.
Is a Debt Relief Order Right For Me?
With any debt solution, it's important that you know exactly what you are signing up for. We recommend researching different debt solutions, or speaking with debt experts such as ourselves about your situation before deciding on something straight away.
A DRO may be an option if you are a non-homeowner with a low debt level and can not afford to make any repayments towards your debts. There is also other qualifying aspects, such as not owning any assets worth more than £2,000, and have not taken out a DRO or other form of insolvency in the last 6 years.
Get debt free
Our IVA specialist & debt advice team will help you
get debt free in 3 easy steps.
Step 1
Complete our online form
Completely Private & Confidential
Our quick and easy assessment will let you know what options you qualify for in 30 seconds.
Step 2
Talk to the experts
Regulated Advice Process
If you are worrying about managing your debt, give us a call today or request a callback.
We understand debt and know it can be difficult, but our trained specialists are here to help without judgement.
Step 3
Take action today
No Obligation Service
Being in debt can be daunting, but putting together an action plan will feel like a burden has been lifted.
Want to know how you can clear your debt?
Am I Eligible for Debt Relief Order?
Similar to Bankruptcy, a Debt Relief Order is a debt solution that is used in the direst situations. It is an option given to those who can't afford to go Bankrupt, have very little to pay off the debt, and has no remaining expenditure which they would use for life's essentials.
If any of the following aspects seem familiar, be sure to contact MoneyAdvice to discuss your options:
Eligibility
To be eligible for a DRO, you must meet these criteria:
Your disposable income post debt repayment is £75 or less
You do not have a mortgage or own your residence
You do not owe more than £30,000 in unsecured debt
You've lived or worked in England or Wales in the last 3 years
You cannot make the minimum payments offered by your original creditor
You do not own any assets with a value of over £1000
Your car, if you own one, has a value of less than £2,000
You've not had a DRO in the last 6 years
Debt Relief Order Vs. Other Solutions
Both of these solutions are very similar in nature, with the goal being writing off your eligible debts. There are a few key differences between these:
A DRO is for non-homeowners and people with very few assets. In Bankruptcy, your home or assets may be used to sell so your creditors can get money back from the proceeds.
A DRO is for people with £30,000 of debt or less. For Bankruptcy, there is no cap for debt level that can be included.
Your creditors are able to file for Bankruptcy for you if you have not kept up repayments. For a DRO, only you can apply for one yourself
Here's some further information to consider if you are looking into a Debt Relief Order or Bankruptcy.
Both of these options can be good for those who are eligible. Here are some of the differences between the two:
There is no debt level limit for an IVA, whereas with a DRO you require £30,000 or less.
Your debts are frozen for a year on a DRO, then written off only if your circumstances don't change. With an IVA, you make affordable monthly payments for the duration and your debts are written off after 5 years typically
In both cases, any interest and charges are frozen for the duration.
A DRO can help those who have no means of repaying their debts. If you do have disposable income that can go towards your debt, then you may be more likely to be accepted on an IVA.
Here's some further information to consider if you are looking at an IVA or Debt Relief Order
A DRO is a formal solution, so your creditors have to stick to it for the duration. A Debt Management Plan (DMP) is informal, so you or your creditors can cancel at any time, and no one is obliged to uphold it.
A DRO freezes your debts for a year, whereas a DMP consists of repayments to your creditors.
Your debts will be written off following the 12 month duration of the DRO, but with a Debt Management Plan you will continue to pay off your total debt level.
Here's some further information to consider if you are looking into a Debt Relief Order or Debt Management Plan.
How Can I Apply for a DRO?
In order to apply for a DRO, you need to go through a specialist who will assess your personal and financial situation to work out whether you qualify. You will need to provide information on your income, debt levels and any assets you might have.
If you are interested, you can reach out to us here at Money Advice and through a chat with one of our experts we can help determine whether this could be an option for you. If your individual circumstances do not qualify for a DRO, then our advisors will be able to go through your other options with you.
Contact Us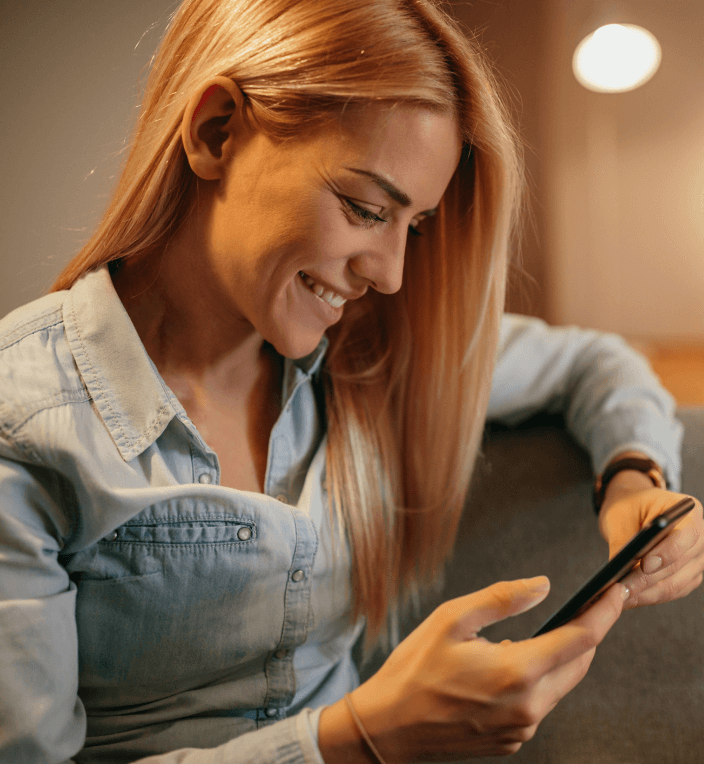 What are the steps?
Speaking with our Money Advice Experts
Sitting down with a Money Advice expert and discussing in detail your current situation will allow them to decide whether you match the criteria for a DRO. If your financial situation proves to be suited for a DRO, we will then proceed to the next step.
Your DRO Application Form
After you have been proved to suit a DRO, you will then have to fill out an application form made accessible by MoneyAdvice. We will provide any help you require and ensure that you understand every step of the process. Once filled in, the form will then sent to the Insolvency Service for assessment.
The Insolvency Service
Once the Insolvency Service has granted you your DRO, we will be in contact with your original creditors to inform them of the changes. For the following 12 months, they will not be able to demand repayments from you, and your debt will be written off.
12 Month Review
After you the DRO's 12 month period has ceased, your financial situation will be reviewed. If it has not improved and you are still not in a position to pay, your outstanding debts will be then made invalid. If things have improved either during or after the 12 months, then your DRO will be cancelled.
*To find out more about managing your money and getting free advice, visit Money Helper, independent service set up to help people manage their money.